Discover more from Sportscaster Dan's Newsletter
Sports commentary
Coaches shows get the boot
Radio's troubles end football programs
Good morning, my dear friends. Hope you had a great weekend:
Radio's revenue problems have bitten the wallets of the New York area's two NFL coaches. New York Jets coach Adam Gase and New York Giants coach Joe Judge will not have coach's shows on the two clubs respective flagship radio stations, reports Bob Raisman of the New York Daily News.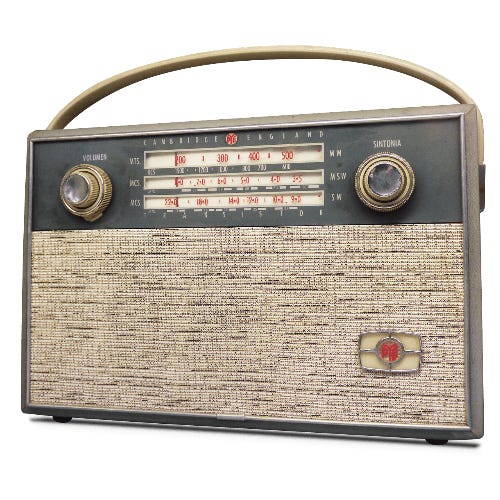 Stations have been known to shell out $60,000 to $70,000 per season to head coaches to appear the day after their team's game, dissecting the contest. But those days are apparently gone. Entercom, the parent-owner of WFAN - the Giants flagship station - and ESPN, the parent owner of ESPN-New York - the Jets flagship station - don't have the money to pay these coaches. They are cutting staff left and right.
In my humble opinion, ending these shows is no big loss. Coaches stopped a long time ago, divulging any interesting information on these programs. Their comments are guarded, some might say almost scripted, and they no longer share the insight that once made these interviews a good listen. In the case of Judge and Gase, they will have to look elsewhere for additional revenue streams. Although it might not be a bad idea, if each of them won a football game first.
Good-bye Washington Senators
On this date in 1971, by a 10-2 vote, the American League approved the transfer of the Washington Senators to Texas, where the club would become the Texas Rangers. Washington would go without baseball, until the Montreal Expos moved to our nation's Capital in 2005. The move led to a great trivia question: Name the last manager of the Washington Senators and the first manager of the Texas Rangers?
Of course, arguably the greatest hitter who ever played the game, Ted Williams.
DeChambeau wins U.S. Open
Bryson DeChambeau can hit the daylights out of a golf ball. The so-called experts have stated if he ever developed a short game, watch out. Well, DeChambeau had his short game in a groove over the weekend to win the U.S. Open Golf Tournament. He brought the Winged Foot West course to its knees, shooting six-under par for the tourney. DeChambeau is trying to revolutionize the game, from diet to distance off the tee. With his win on Sunday, he joins Jack Nicklaus and Tiger Woods as the only golfers to win the U.S. Open, the U.S. Amateur and the NCAA Individual Championship.
I don't know about the ratings for the tournament's final day, but for the first round, the sport did not fare well on The Golf Channel, garnering an audience of only 841,000 viewers.
That's it for this morning's newsletter. As always, thanks for reading it, and if you enjoy the newsletter, I would be so humbled if you shared it with a friend.
Be well and stay safe.
SPORTSCASTER DAN