Discover more from Sportscaster Dan's Newsletter
Sports commentary
Mattingly vs. Girardi
and I don't mean to be picky, but...
Good morning, my dear friends!
Over the weekend the Miami Marlins and Philadelphia Phillies waged a battle in a six-game,wrap-around series. Both clubs are in the playoff hunt, making for an intriguing match up. But as these two clubs squared off, I could not help but think of their New York Yankees pedigree.
Mattingly may have been the greatest Yankee to never make it to a World Series. He came up through their farm system but managed just one playoff appearance in 1995. Girardi, on the other hand, was acquired by the Yankees in 1996, just in time for their dynasty run under manager Joe Torre. He delivered the big go-ahead, run-scoring triple in Game Six of the 1996 World Series to give the Bombers their first championship in 18 seasons.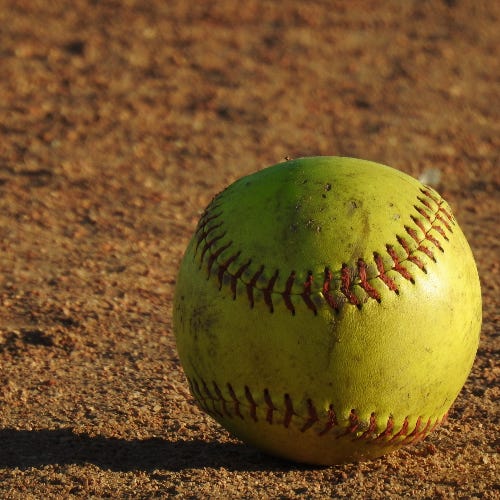 After a nearly 10-year hiatus, Mattingly returned to the game as a coach on Torre's staff. At one point, Mattingly and Girardi served as coaches with Torre, concurrently, and each served as a bench coach under Torre. After the legendary manager was forced out, following the 2007 season, Mattingly and Girardi vied to be his successor. Mattingly had never managed. Girardi was "Manager of the Year," the only season he managed the Florida Marlins in 2006.
Girardi landed the Yankees gig, reportedly because of an outstanding interview - he came prepared with charts, etc. - and his previous managerial experience. Mattingly ended up in Los Angeles, as Torre's bench coach with the Dodgers, before assuming the managerial reigns of that signature franchise. Unable to lead the Dodgers to the promised land, the two sides parted company only to have "Donny Baseball" show up in Miami. Girardi, meanwhile, won a World Series in his second season with the Yankees, but fell short for the remainder of his managerial run, getting dismissed after the 2017 season.
Now Girardi is in his first year as the Phillies' pilot, and after a slow start in this truncated season, the Phils are in second place in the NL East. Nipping at their heals are the surprising Marlins. You can make a strong case that Mattingly should be "Manager of the Year," with the job he's doing. You also have to wonder if Mattingly might be the manager that succeeds Aaron Boone with the Yankees. It would make the answer to a great trivia question: Name the only men to have managed the Marlins and the Yankees? Whether it happens, the fact is, Mattingly's and Girardi's Yankees roots run deep, as their two clubs fight for a post-season spot.
NFL experiment
The NFL has launched its season, and much like baseball, some of its experiments could end up leading to permanent changes once our post-Covid era arrives. With these clubs not having played any exhibition games and limiting contact in practices, what will the impact be? Will there be more players' injuries? Will there be less? The league is keeping a close watch, because it wants to add more regular season games and reduce the exhibition season to two games. The players are opposed, arguing fewer preseason games could lead to more injuries. However, for years, coaches have limited the preseason playing time of their top players for fear of injuries. The ultimate decision may rest on how the 2020 season, consisting of all regular season games, unfolds.
Weirdest injury?
There have been many weird injuries by athletes over the years: slipping in the shower; pulling a muscle putting on cowboy boots, etc. But the injury that might take the cake is that to Phillies' pitching ace Zach Wheeler. Apparently, he sliced his finger nail while pulling up the zipper on his pants, leading to his missing a start or two. "You can't make this up," said manager Joe Girardi. I'll say. He might want to invest in a pair of sweatpants.

I don't mean to be picky, but…
I know, during these media-challenged times, with corporate cutbacks, layoffs, understaffed departments, etc. some things fall through the cracks. And I have made my share of mistakes, but more and more, I am noticing mistakes that can only be described as sloppy.
In her game story on the Yankees 2-1 win over Baltimore on Sep. 12, Kristie Ackert - who does a superb job as beat writer on the New York Daily News staff - wrote how the Yankees scored their first run:
LeMahieu scored on a double and two sacrifice flies in the first inning.
How's that? A batter can only be credited with a sacrifice fly, an RBI and no time at bat, if a runner scores on a fly ball, during his plate appearance. For example, if a runner advances from second to third on a fly ball, it is not a sacrifice fly. In this case, Luke Voit lined out to right, enabling D.J. LeMahieu to advance from second to third, but Voit was charged with a time at bat.
Then there is the book about the 1960 Pittsburgh Pirates, written by Pirates' fan John Moody. "Kiss it Good-bye" is a good read, but on page 156 Moody writes:
At the end of 1959, the Pirates' front office wanted to trade (Dick) Groat to the Yankees for Roger Maris, but Manager (Danny) Murtaugh nixed the deal.
This makes for a nice story, except Roger Maris wasn't a New York Yankee. On Dec. 11, 1959, Maris was acquired by the Yankees from the Kansas City Athletics, specifically to add a powerful left-handed bat to their lineup. Groat was a shortstop and the Yankees were pretty well set at that position with Tony Kubek. Murtaugh may have "nixed the deal," but it was not a deal for Maris.
Finally, there is this mistake in the New York Daily News tribute book of its 100 years, covering the New York Yankees. Under a picture of a night game on page 37 in the book: "100 Years in Pinstripes," is the following caption:
May 28, 1946: Just under 50,000 people attend the first night game played at Yankee Stadium, a 2-1 loss to the Washington Senators.
The only problem was the picture is of the Polo Grounds, not Yankee Stadium. Furthermore, I checked the New York Daily News newspaper archives, and could not find a picture published of the first night game at Yankee Stadium. But, at least they got the final score correct.
Again, I am not trying to nitpick, but at a time when the media is under assault for its credibility, it never hurts to get the facts straight.
Well, that's it for today. As always, thanks for your support.
SPORTSCASTER DAN