Discover more from Sportscaster Dan's Newsletter
Sports commentary
So you want to buy a team?
SPAC could be the latest trend...
Good morning, all. I hope you have had a great week. Perhaps owning part of a professional ballclub is in your future.
In case you have not heard, Special purpose acquisition companies, or SPAC could become the latest rage. A SPAC raises its capital through public stock investors, without following the usual procedure of an initial public offering, or IPO. The SPAC doesn't even require a physical presence, i.e. just a couple of people and a lot of investors' money.
As we wrote in a previous newsletter, SPAC has been in the news recently, because the head of the Oakland Athletics and the father of "Moneyball," Billy Beane, has teamed up with another person to form RedBall, a SPAC. They want to invest $1 billion in the Fenway Sports Group, valued at $8 billion. FSG owns the Boston Red Sox, the Liverpool Football Club, 80 percent of NESN, a portion of the Salem Red Sox minor league baseball team, Roush Fenway Racing and Fenway Sports Management.
And what's in it for FSW? $1 billion in additional capital to plow into the company and perhaps some advice from Beane on how to turn the Red Sox around. Just don't tell the head of the Red Sox baseball operations, Chaim Bloom.
But how to get the $1 billion? That's where the public investment comes in. Sure, Beane will belly up to the bar and throw in some of his dough, but he and his partner are also counting on you to pony up too. This doesn't mean your investment will entitle you to make out the Red Sox lineup card or program NESN. Granted, all investments are risky and you can lose money. But if FSW makes a profit, you could make money too. And wouldn't it be fun to tell people you own a part of the Boston Red Sox?
But maybe you don't want to own a portion of the Red Sox. Well, the minority owner of the Atlanta Falcons, Alan Kestenbaum, has started his own SPAC, SportsPro Media. And much like RedBall, they are on the hunt for sports and entertainment investments, using some of your money to nail down the deal.
If this trend catches on, and I believe it will, the 2020s could be the decade where the public gets a piece of ownership of most professional sports clubs. Combined with legalized betting on sporting events, it will be quite a ride. Now go grab that second cup of coffee and think about your next acquisition.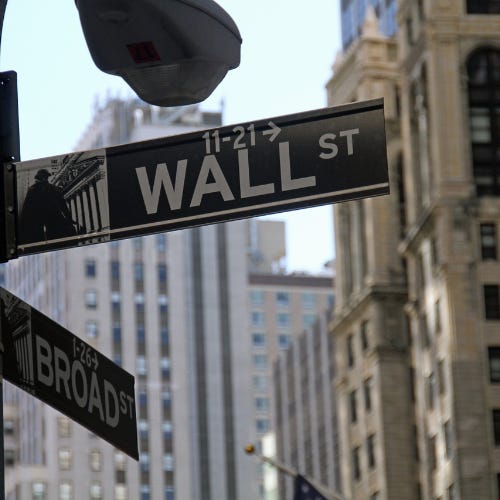 Tuesday Night Football a hit
Turns out postponing that Buffalo at Tennessee football game to Tuesday night was a ratings hit for CBS. The game averaged 10.8 million viewers, even better than Monday night's game on ESPN, which garnered 10.69 million viewers. (I know, ESPN is a cable-only station, but does that really matter in 2020?) CBS also got its best prime ratings in the much-ballyhooed 18-49 (adults) and 18-34 (adults) demo since the Grammys in January. So if you think Tuesday Night Football is a one time thing, then I've got an island to sell you.
Breaking news
Remember the days of news conferences and interviewing players after a game? Well, we know COVID-19 has changed that dynamic, but to be fair, it was changing before that. More and more, players are controlling their message via social media. And why not? They get to set the narrative without those pesky know-it-alls like me asking questions. Front Office Sports recently published an interesting article about how some players used Instagram to get out their message. You can read it by clicking here.
Dave Roberts on hot seat?
As I write this newsletter, the Houston Astros have made a series out of the ALCS, on Carlos Correa's walk-off home run. The Astros won the game, 4-3, and now trail Tampa Bay, 3-2. You could say the momentum in the best-of-7 series has swung Houston's way. But what of the Dodgers? The result will be known, by the time you read this, but Atlanta is on the verge of a 3-1 lead over the much vaunted Dodgers in the NLCS. If Los Angeles gets ousted again, after being bounced by eventual world champion Washington last season, expect the drumbeat for manager Dave Roberts' ouster to grow louder.
The Dodgers were picked to win it all again this year. This signature franchise has not won a World Series since 1988 and Roberts has been expected to lead them across the finish line, since he replaced Don Mattingly in 2016. If they fail again this season, Roberts' dismissal is not out of the question. His contract with the Dodgers runs through 2022, but with deep pockets, ownership would have no problem eating the remaining two years. And with Alex Cora's MLB suspension about to expire at the end of the season, it would not be out of the question to think of a Cora-Mookie Betts reunion. Just sayin.'
Email issues
My friends, if you have been trying to contact me via my email dan@danlovallo.com, I am having some email issues. I hope to have everything resolved over the weekend.
And speaking of the weekend, have a great one. As always, thank you for your support.
SPORTSCASTER DAN