Discover more from Sportscaster Dan's Newsletter
Sports commentary
Where will Alex Cora land?
Don't rule out the New York Mets
Good morning all! Hope your weekend was a good one. Not much going on this week, is there?
Where will Alex Cora's next managerial assignment land him? Do not rule out the New York Mets. Certain Boston Globe sportswriters continue to openly root in print that Cora - suspended for one season for his roll in the 2017 Houston Astros cheating scandal - will return to manage the Red Sox, and that cannot be ruled out. In fact, several reports, including a tweet from reporter Jon Heyman, list Cora as among the finalists to manage the Red Sox. And why not? Cora guided Boston to the World Series championship in 2018 and is well liked among Red Sox brass and fans alike. However, the big question is whether new Red Sox baseball head Chaim Bloom, who inherited Cora last season, before the suspension, can get along with Cora.
Let's face it, Bloom might want to place his own stamp on this ball club. He supposedly has the final say on all baseball matters with this franchise. Should ownership insist on Cora's return, will that constitute a breach of faith with Bloom? If Cora returns to Boston, the front office will have to put a major spin on the story that everyone is on the same page with the hire.
That leaves us with the New York Mets, who within days will have the richest owner in baseball, Steve Cohen. Last week, MLB owners approved the sale of the Mets to lifelong Mets' fan Cohen, reputed to be worth $14 billion. Cohen has already stated he will bring on former Mets GM and respected baseball executive Sandy Alderson Jr. to run the franchise. But he may also want to make a splash by bringing in a name manager, which would place Cora at the top of the list. (Current manager Luis Rojas is entering the second-year of a two-year deal.)
If the Red Sox don't move to hire Cora sometime this week, there is a good chance it is because Cora is on the Mets' radar screen.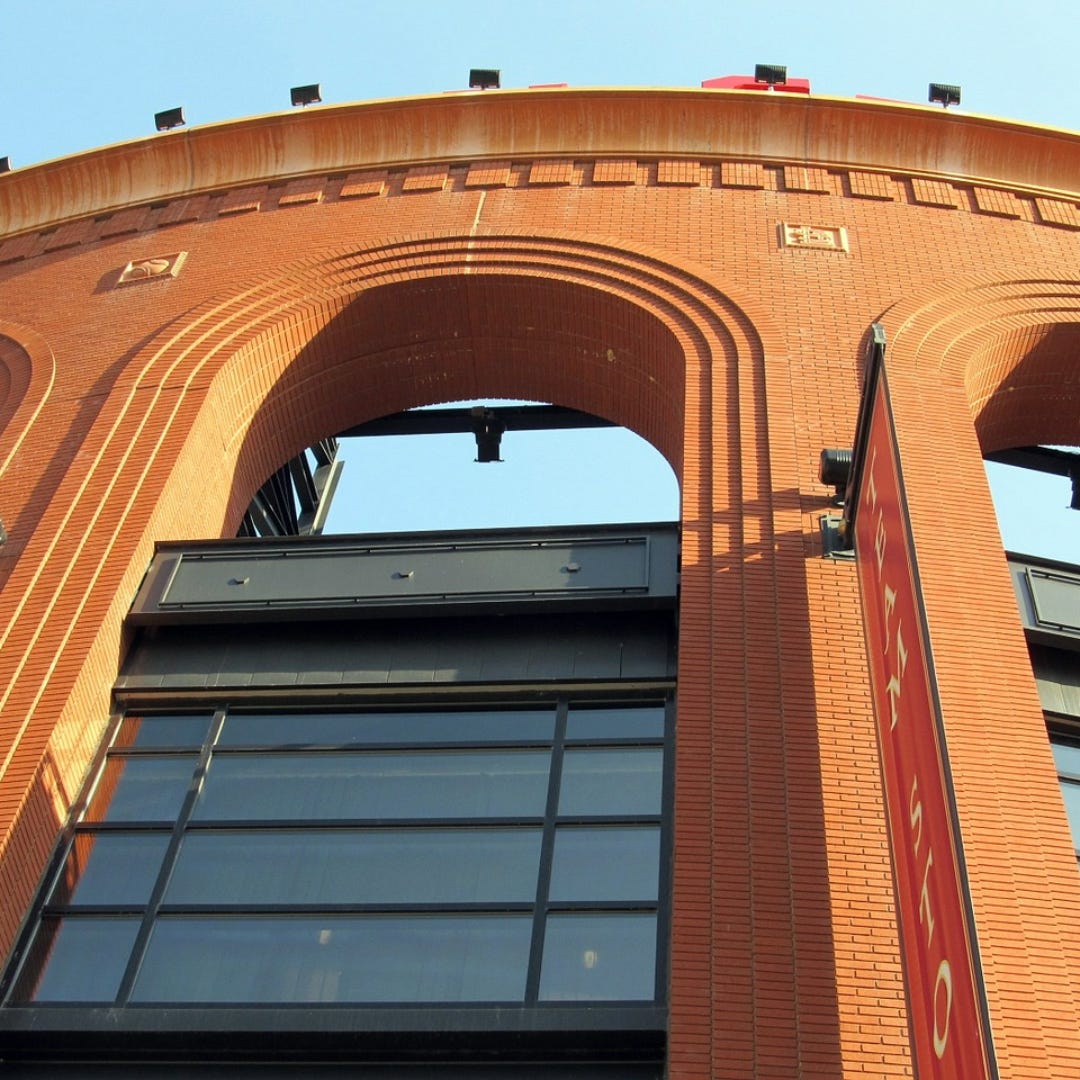 Don't look for a wreckless Cohen
I could be dead wrong about this, but I don't believe Mets' fans should be having visions of free agents dancing in their heads. With Cohen on the verge of taking over the ball club - and he has a Twitter account to remind Mets' fans of better days ahead - fans and the media alike have been talking and writing about how Cohen is going to empty the bank to sign all of the top notch free agents on the market. I do not believe he will.
Cohen did not make his billions by being a wreckless spender. Most people who acquire massive wealth, usually do so in a pragmatic, methodical way. This is not to say Cohen will be outbid for a free agent who could turnaround the Mets, but I believe Cohen wants to build a well-lubricated machine that combines player development with wise trades, worthy free agent signings and a top notch analytics department. Think Los Angeles Dodgers. In other words, to sign a free agent just because he can, makes no sense. I believe that is one of the reasons he brought in Alderson.
Will Cohen make a splash? Perhaps. That is where Alex Cora comes in. But his tweet
"I anticipate closing the deal in the next 10 days and then it's off and running."
should not be interpreted to mean "off and running" to sign every free agent on the market.
Linker reminds us of minor league baseball's value
In my latest podcast episode of The Baseball Beat, I resurrect two interviews I recorded in recent seasons with journalist and author Andrew Linker. Our conversations, revolving around three books written by Linker, are a reminder of the importance of minor league baseball in our country's overall baseball fabric. You can click on the show art to listen. And thank you.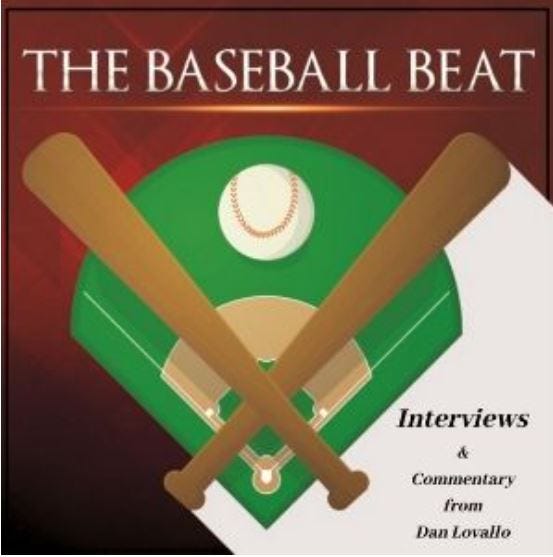 A word to the wise from Bob Lobel
In his day, when local television sports anchors and reporters mattered, Bob Lobel of Ch. 4 in Boston was among the best. Lobel has been off of television since 2008. Now 76 and suffering from partial paralysis because of a neurological disorder, he is part of two podcasts, including one advocating for medical marijuana. He gave sports media critic Chad Finn a great interview in the Nov. 1 Boston Globe. Lobel was a cut above most anchors, because he connected with his audience, but what he told Finn resonates even more in 2020:
"I think today it would have been a real, real challenge to try and stand out and be unique. I think that would have been the tough part about it, no matter how creative you got."
Translation: with today's technology and the numerous online platforms, anyone can be a media influence maker with the right persona.
Happy Birthday Gary Player
Golfing great and physical fitness fanatic Gary Player turned 85 on Sunday. He could probably still whip the vast majority of us amateurs, who dare pick up a golf club. Numerous tweets were sent out wishing him a happy birthday but the best may have come from his contemporary, the great Jack Nicklaus: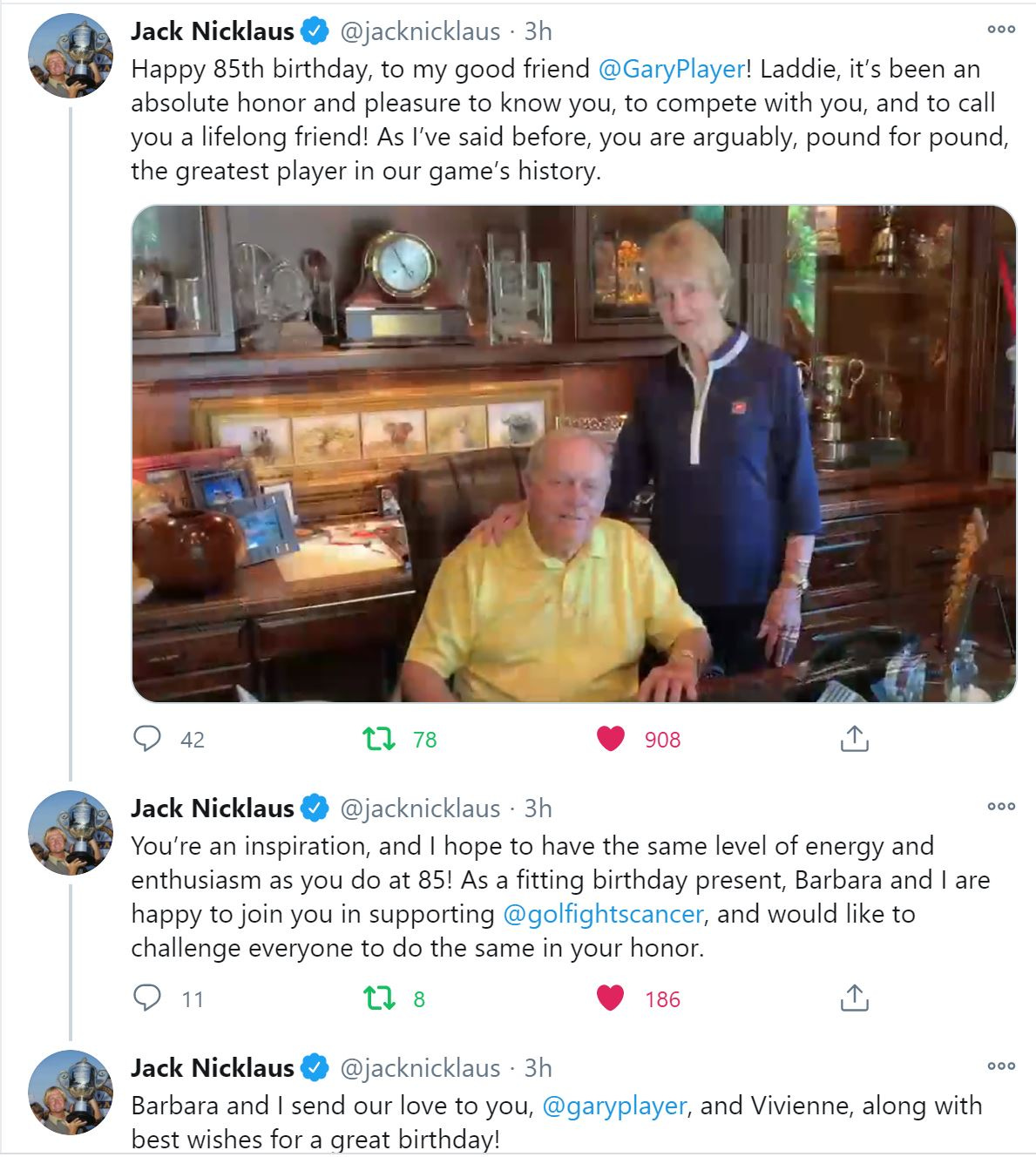 Well, we are off and running on a new week. Make it a great one and thank you for your support.
SPORTSCASTER DAN